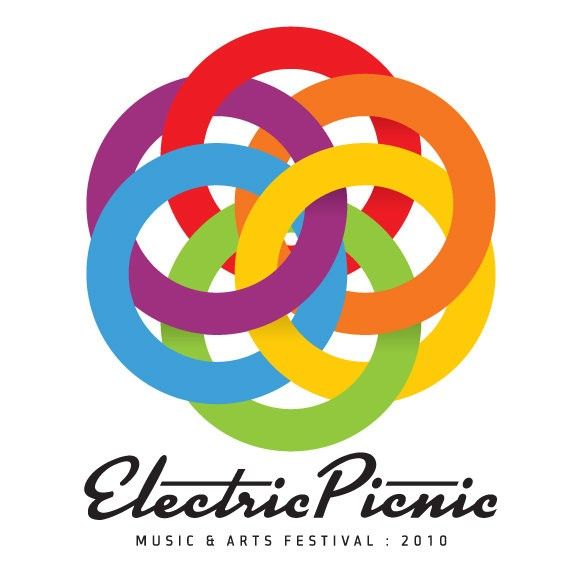 Quand Rock en Seine annonce la fin du mois d'août et la rentrée, on se dit que les vacances sont finies annonçant la fin des festivals. Et bien pas pour ma part, j'ai décidé de faire pour le trip un des plus gros évènements en Irlande : l'
Electric Picnic
!
C'est bien plus qu'un simple festival musical, il y a des concerts (beaucoup) mais aussi des coins "
Body & Soul"
où tu peux apprendre à faire du tamtam entre autre., "
Mindfield
" dédié à la littérature/poésie tout ça, des manèges/activités pour les gosses et d'autres
Comedy Tent
.
Un festival à part, mais son tarif l'est aussi (240€ les 3 jours), heureusement que je n'ai pas payé
(Merci Kathryn!)
.
J'ai fait été invité que le dimanche donc je n'ai pas eu le temps de bien faire le tour du site, énormément de stand de nourritures différentes (très cher ceci dit.)
Stornoway - Crawdaddy Stage (UK)
Ayant pris un temps monstrueux pour rentrer dans le festival et pour poser ma tente, je me suis vite rendu à la Crawdaddy Stage pour assister au set de
Stornoway
, groupe de pop-folk indie anglais dont je lis pas mal de reviews positives.
A la première écoute, c'est plutôt pas mal, même très bien et il faudra que je réécoute leur CD par contre.
Après ces quelques minutes Stornoway, un petit temps de répit me permet de visiter un peu ce festival, assez différent à ceux que j'ai pu faire cette année...
Field Music - Cosby Stage (UK)
Parmi les albums sortis dans l'indifférence et qu'il faut ne pas négliger, il y a
Measure
de
Field Music
, leur troisième album (qui est un double album.)
J'aime beaucoup les compositions de ce groupe, de la chamber pop avec beaucoup de piano et de cordes et un style assez proche de Spoon mais en mieux je trouve.
Puis y'a un coté rock old school (Cheap Trick, ELO etc) dans les guitares qu'ils utilisent (SG principalement)
C'est d'ailleurs mon album anglais préféré cette année, j'ai rien trouvé d'égalable pour le moment.
En live, pas de samples de violons hélas, cela enlève un peu la classe des morceaux et c'est pour ça que j'étais un poil déçu par leur set. Enfin, cela veut pas dire que c'était mauvais non plus, Field Music reste un très bon groupe.
Fight Like Apes - Crawdaddy Stage (Ire)
Les
Fight Like Apes
était à domicile, et ça se voyait! Les irlandais jouait dans la Crawdaddy Stage rarement aussi bondée, et cette tente est loin d'être minuscule contrairement à la Cosby.
Je n'avais pas écouté avant de venir mais ça m'a fait penser à de la pop énergique entre Sky Larkin et Los Campesinos!
Y'avais pas mal de bonnes chansons, j'ai bien aimé la partie du set que j'ai pu voir mais je trouve que finir sur une ballade, y'a mieux!
Le public irlandais était à fond, gueulait les paroles et ça bougeait bien dans la fosse : cool !
Friendly Fires - Main Stage (UK)
L'Electric Picnic ressemble un peu à Dour niveau configuration : Beaucoup de chapiteaux et une grande scène ouverte sans écrans géants. Du coup, si t'es un peu éloigné, tu vois strictement rien.
Fort heureusement pour
Friendly Fires
, c'était pas trop bondé. J'ai jamais vraiment accroché à leur musique sur CD mais en live, c'est pas mal pour mettre de l'ambiance.
Le chanteur a d'ailleurs fait une danse pour le moins étrange : un hommage à la "danse" chippendale de Chris Farley vraiment effrénée, le tout avec les filles qui gueulaient.
The Big Pink - Crawdaddy Stage (UK)
Beaucoup moins de monde pour
The Big Pink
qu'avec les FLA, la Crawdaddy Stage était clairement accessible pour revoir le groupe anglais, presque 1 an après les avoir vu à Canal+.
C'est étrange car je ne les ai pas revu depuis le temps, et donc j'ai mangé du gros son indu--shoegaze car j'avais oublié mes bouchons.
Quasiment que des morceaux d'
A Brief History of Love
joué extrêmement fort (
Crystal Visions, Velvet
etc..) et 1 ou 2 nouvelles.
Ils finiront par
Domino
qui a totalement réveillé le chapiteau, il faut dire que ce morceau est très efficace!
Mumford & Sons - Main Stage (UK)
Cette fois-ci, la Main Stage était très blindée et impossible de voir quelque chose à gauche donc j'ai fais le tour pour pouvoir vivre un concert de
Mumford & Sons
avec un public qui connait toutes les chansons.
Très grosse ambiance sur leurs morceaux très bluegrass/country, il faut dire que tout ce qui est joué à la gratte folk de manière assez rapide met rapidement l'ambiance.
Même si je connais pas la disco du groupe, c'est sympa à voir en live, surtout pour l'ambiance mais c'est pas un groupe qui m'intéresse à écouter sur CD (contrairement à Beirut ou d'autres)
UNKLE - Electric Arena (UK)
Petit détour pour voir ce que donne
UNKLE
, groupe de trip-hop qui fait plutôt de l'électro tout court maintenant.
Set assez puissant, j'aime énormément leur remix de I'm A Designer de QOTSA, un des
meilleurs remix ever!
Sinon UNKLE, je ne connais pas plus que ça, en live ça sonne assez proche de Massive Attack même si c'est quand uptempo quand même!
The Horrors - Crawdaddy Stage (UK)
Pile 1 mois après la Pologne, je revois les Horrors en Irlande dans un chapiteau très clairsemé.
Ici, pas de pogos violents même si quelques fans sont là et exactement la même setlist, je décide donc de rester quelques morceaux
(I Can't Control Myself, Do You Remember
entre autres) avant de partir manger quelque chose.
Neon Indian - Body & Soul Stage (US)
Dans le détour, je vois que
Neon Indian
joue un deuxième set dans la même journée (car oui l'EP est un festival où les groupes jouent 2 fois s'il le veulent) à la scène situé dans le coin champêtre du Body & Soul.
Décor assez psychédelique, le groupe a eu d'énormes soucis techniques les obligeant à jouer 40 minutes en retard. Du coup, des gens qui était à fond dans le "Body & Soul" effectuait des danses étrangers devant la scène.
Et moi, j'ai vu qu'un morceau car il y avait The National qui allait commencer!
The National - Main Stage (US)
Toujours excité de voir
The National
, même si j'aimerais les voir en salle (en Novembre!).
Matt étant toujours un grand frontman, il sait chauffer la foule quand il le faut et gueuler toute sa rage sur
Squalor Victoria
ou
Abel
.
Même sous la pluie, les New-yorkais impose un set vraiment classe, des morceaux totalement imposant en live, même si la setlist essentiellement Boxer/High Violet ne varie que très peu.
En tout cas, j'aime vraiment ce groupe depuis que je les ai vu en live. C'est un groupe à voir au moins une fois pour se rendre compte du son unique, que je trouve encore meilleur qu'Arcade Fire.
Fever Ray - Electric Arena (SWE)
Pas de photos ? Normal, je ne voyais strictement rien, même au 4ème rang à gauche.
Une scène totalement enfumée, transpercée par des lasers verts, où dispose des lampes qui s'allument au rythme des morceaux de Karin Dreijer Andersson, aka
Fever Ray
(chanteuse de THE groupe électro suédois, The Knife).
Je n'arrivais même pas à voir quel était son déguisement tellement il y avait de fumée. Il faut dire que Karin adore les déguisement débiles (poulpes, longs masques) et je crois que ça ressemblait à une mouche!
Je préfère quand même admirer la voix de Karin, une de mes chanteuses suédoises favorites.
J'adore sa voix nasillarde, son accent suédois est l'un des plus fort que je connaisse.
Même si c'est loin d'un set à la The Knife, le set de Fever Ray est spirituel, envoutant et visuellement intéressant.
The Fall - Cosby Stage (UK)
Je redonne une chance aux légendes de Manchester pour leurs 2 derniers morceaux, c'est toujours aussi monotone, Mark E. Smith est toujours un sacré badass mais bon, c'est
The Fall
et on touche pas.
The New Pornographers - Cosby Stage (CAN)
Et on finit en beauté par le groupe sans quoi je n'aurais surement pas fait le déplacement :
The New Pornographers.
C'est donc avec une grande joie que je suis allé revoir mon "groupe favori du moment" (vous savez celui qui change tous les 6 mois) et saluer Kathryn Calder qui m'a gentiment invité au festival, ça lui a valu un gros câlin. D'ailleurs, je ne suis pas le seul à trouver qu'elle est totalement awesome cette fille!
Toujours pas de Neko, de Dan ni même de Miranda qui était là à la tournée européenne en mai dernier, on sent qu'ils sont toujours aussi
badass
ceux là!
Les gens viennent voir les NP's parce qu'ils aiment la musique qu'ils font, pas parce que
"c'est cool d'écouter The New Pornographers"
ni parce que
"c'est bien vu socialement"
. C'est l'impression que me donne les fans que je rencontre à chaque de leurs concerts, pas de prise de tête :
Power-pop!!
Pour un set de festival, le groupe a claqué une setlist best-of sans surprise en commençant par
Use It
et en finissant par le grandiose
The Bleeding Heart Show
(voir mon énorme compte-rendu
ici
)
En festival, ils sont assez préssés, A.C. demande à chaque fois d'enchainer rapidement et donc peut de temps morts entre les morceaux. Il a quand même réussi à blaguer un peu avec le public avant
Challengers
, sur ses origines irlandaises.
Le son saturait par moment, faute au chapiteau et ses 4 pauvres enceintes de chaque coté.
Coté ambiance, les premiers rangs connaissaient les chansons mais c'était loin d'être FLA ou Mumford & Sons!
Pour conclure, un très bon festival à faire, cependant le temps est aussi pourri qu'en Bretagne voir pire, donc il faut prévoir bottes, kway etc sous peine de vivre l'enfer (que j'ai vécu cette nuit, tempête sur le camping = ma tente qui se casse la gueule 4 fois pendant le nuit...)
Cela reste assez cher mais ce n'est pas seulement un festival musical, je dirais qu'il est plutôt familial. Les irlandais sont 20 fois plus amicaux que les français, il y a toujours de quoi discuter au bar ou aux barrières du festival)