S
ortie
fin Octobre 2009
, avec
sa panoplie de détournement (déjà)
(

honte

à vous si vous n'avez pas reconnu les pochettes d'origines...)
Diverses dates de concerts à suivre:
18/11 Tegan & Sara à l'Alhambra
19/11 Inrocks Indie Club Novembre: A Place to Bury Strangers + Dananananaykroyd + Dan Black à La Maroquinerie
26/03 Airbourne au Zénith (zomg)
On me chuchote aussi que la
Soirée Inrocks Festival du 07/11
est
soldout
:
"ah ben mince, comme c'est étrange !"



Sans transition, le nouvel album de
Porcupine Tree

"The Incident"
sort le même jour que
"The Resistance"
de
Muse
(c'est à dire ce lundi 14 sept). C'est un double album avec un morceau de 55mn (décomposé fort heureusement) et 4 titres plus classiques sur le CD2.
Je rappelle que Steven Wilson et sa bande seront à l'
Olympia le 13 Octobre 200
9, fan de
VRAIE
musique, soyez-là.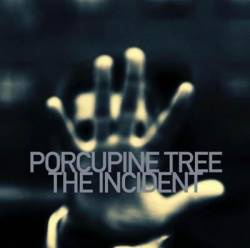 Et pour finir une adorable cover d'
Animal Collective

"My Girls"
par
Victoria Bergsman
(SWE)
de
Taken by Trees
(et accessoirement, elle apparait sur le
supertube inter-planétaire
Young Folks

de Peter, Bjorn & John
et c'est l'ex-chanteuse de The Concretes, qui est un groupe magnifique en fait, qui vaut plus un € depuis qu'elle a quitté le groupe fin 2006...)
La cover s'appelle "
My Boys"
du coup. Autant je ne suis vraiment pas fan d'Animal Collective, mais Victoria a rendu cette chanson agréable :) !
Tiré du nouvel album très... oriental sorti cette semaine
East of Eden
.
et en prime, une de son 1er album, rien que ça !
LastFM Taken By Trees
LastFM Weezer
LastFM Tegan and Sara
LastFM Porcupine Tree