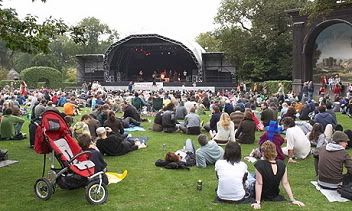 Rien que les images du site, ça me donne grave envie! Et je confirme : L'herbe est forcément plus verte ailleurs!

Modest Mouse
sera le troisième headliner du
End Of The Road 2010 à Salisbury (UK)
début Septembre. Il se rajoute à une programmation déjà
énorme

,
avec que des groupes "à la Tony"
Je vais faire tout mon possible pour y aller (disons que si je travaille pas à ce moment c'est bon!), sinon : Il y a -t-il des personnes qui verront les paons se promener dans les allées du festival?
Site Officiel