White Denim
est un trio loufoque venant d'Austin, TX. C'est un groupe d'indie garage rock, avec un bon son bien brut .
La particularité du groupe : une grosse basse bien crasseuse comme j'adore... et plus beaucoup de groupes de nos jours ont ce son là (on peux citer les
Black Lips
par ex.)
Un beau mix de Eagles of Death Metal pour la voix, du garage Rock'n'Roll avec du fuzz,wah-wah et une batterie qui donne la pêche, presque tout droit sortie de la déchetterie.
J'ai connu ce groupe sur le fameux Top albums 2008 de MTV2, ils passaient le clip original de
Let's Talk About It
, 1er Single du premier album
Workout Holiday
. Rien qu'en matant le clip, je savais que j'allais devenir fan.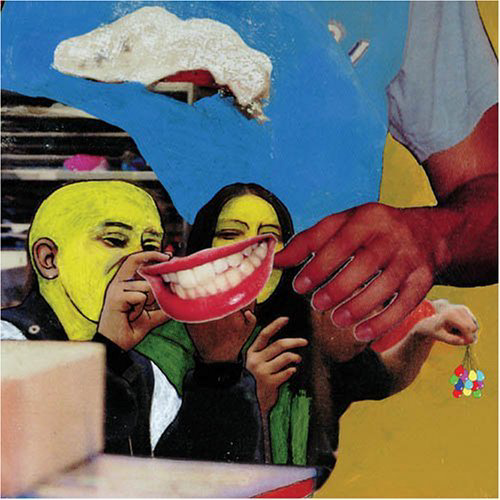 A la première écoute de Workout Holiday, j'ai vraiment adoré notamment
Shake, Shake, Shake

.
Ils ont toujours des clips drôles, souvent second degré comme ceux des
Beastie Boys
, à qui on compare souvent le fameux
Sabotage
.
J'attendais un petit passage à Paris fin 2008 mais pas de nouvelles d'une tournée à cette époque là.
Entre temps, ils ont eu le temps de sortir un deuxième album
Fits
, cette année. Il est aussi bien que le premier album avec en 1er single
I Start To Run
I Start To Run

Évidemment, ils viennent à Paris le
09 Septembre au Point FMR
, pile le jour de Rodrigo y Gabriela, du coup, je ne pouvais pas manquer ça, RyG attendront sagement (encore :( !).
LastFM
Spotify